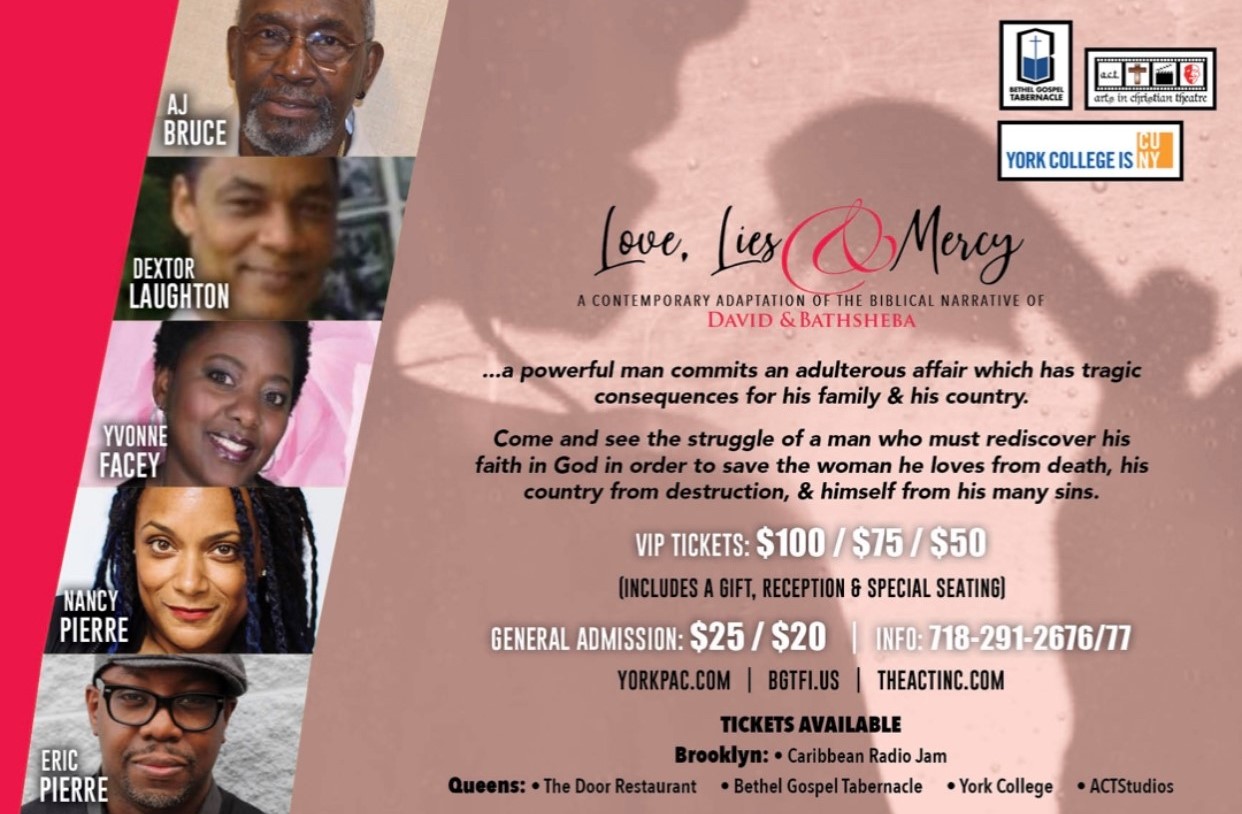 Love Lies and Mercy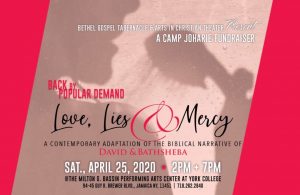 ACT Studios presents LOVE LIES AND MERCY – The Narrative of David and Bathsheba as seen in the Bible. What would it look like if it happened today?
This play will keep you riveted to your seat as the cast brings alive the combination where the perfect myth of an un-solicited love affair leads to lies and murder. This play takes you on a journey of a powerful man who commits an adulterous affair, which has tragic consequences for his family and his country. As this "quiet" storm unfolds, a merciful God steps in and corrects with justice and mercy. This man rediscovers his faith in God in order to save himself and his family from destruction.
This production will draw from the diverse ethnic communities, individuals of all ages. The venue being a CUNY facility will attract college students who want to experience first hand a play of this magnitude.
ACT Studios (officially, Arts in Christian Theatre, Inc.) is a theatrical company that creates opportunities to showcase talented and artistic individuals of all ages. ACT Studios attempts to expose to the community, the creative expressions of the arts through concerts, plays, vignettes, poetry, and books coming to life on stage for school aged children.